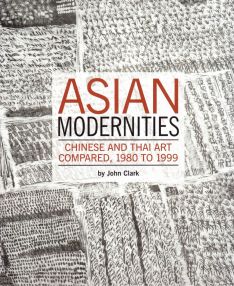 2019
SPECIAL PROJECTS
What, exactly, is a "knowledge platform?"
From the moment of its founding in January 2010, THAI ART ARCHIVES has pursued a comprehensive mission. This mission acknowledges how in any attempt to recollect the past—or even to thoughtfully reflect on the present—we are bound to gain new insights into an artist's creative processes, the complexities of an artistic movement, or the wider cultural ramifications of any given moment in history. New insights, whether they be panoramic and paradigm-changing, or merely partial glimpses, warrant public attention. Just as important, they deserve to be integrated into regional and global histories. If there are, in fact, many "moderns" around the globe—as John Clark has persuasively argued in Asian Modernities [Power Publications, 2010]—a well-reasoned global history will accord each one its full due, thereby acting as a valuable corrective for otherwise persistent Euramerican biases.
In this spirit, the THAI ART ARCHIVES aims to study collections comprehensively, in hopes of contributing new knowledge to our understanding of Thai modern and contemporary art and the full nature of its heritage for future generations. Every era in history has its own "Thai contemporary"; just as important, every era in history has multiple definitions of the "modern" vying for a place in collective memory. Ancient and pre-modern subjects continue to win attention from archeological and antiquarian societies (as in the case of monument restoration and conservation, or heritage-site administration); similarly, the Thai modern and contemporary avant-garde begs a more thorough curatorial and scholarly attention.
The TAA as "knowledge platform" therefore makes the studying and researching of collections---as well as the locating, exhibiting, and preserving them---a high priority. To remain true to that ideal, we conceive of topics in the manner of great museum exhibitions, stimulating symposia, and lively seminars. We carry out research in collaboration with the world's finest colleagues. And we emphasize providing students and scholars with first-rate, hands-on experience with "international-standard" archival and museum projects. Our ideals include pushing research towards publishing and exhibitions featuring recent findings, all towards the ideal of adding new, concrete knowledge to our understanding and appreciation of recent history.
[Photo: John Clark, Asian Modernities: Chinese and Thai Art Compared, 1980 to 1999 (2010; Power Publications, Power Institute Foundation for Art and Visual Culture, University of Sydney); by kind permission of the author and publisher; ALL RIGHTS RESERVED. John Clark is an Advisory Board Member of Thai Art Archives.]
Internships/Fellowships
FOR EACH OF THE PROJECTS LISTED BELOW, COURSE CREDIT FOR INDEPENDENT STUDY MAY BE AVAILABLE TO STUDENTS CURRENTLY ENROLLED IN A DEGREE PROGRAM. SOME PROJECTS MAY HAVE THE POTENTIAL FOR OFFERING POST-GRADUATE FELLOWSHIPS (i.e. paid part-time assistance). Please contact us for further information.