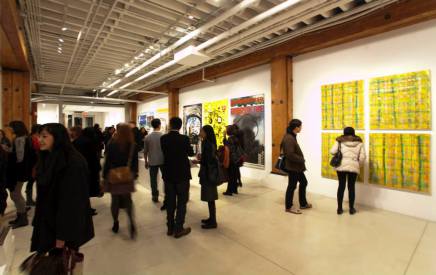 Thai Art Archives as Global Platform for the Thai Contemporary
Thai Art Archives seeks to investigate, research, document, preserve, and share with the public the most dynamic and promising topics in the Thai and Southeast Asian contemporary art of the present. We hold our own work to the highest international scholarly and academic standards, seeking to avoid any conflicts of interest between profit- and non-profit ventures, and collaborating with others, both regionally and globally, who share this ideal. TAA seeks to promote the highest ethical standards of transparency, public accountability/disclosure, and respect for intellectual property (by international standard), among others.
Along with its mission of research and knowledge development, TAA engages in curating, exhibiton development, artist advocacy, educational and public programming, collections advising, publishing, and related projects that further a global understanding of the complex and exciting artistic scene in Thailand and the greater Southeast Asian hemisphere. We warmly welcome all queries for potenial collaboration.
[Photo: THRESHOLDS: CONTEMPORARY THAI ART, exhibition opening, SUNDARAM TAGORE GALLERY, NEW YORK, 28 FEBRUARY–6 APRIL 2013; Curated by Gregory Galligan, Director & Co-Founder, THAI ART ARCHIVES, Bangkok; image courtesy of Sundaram Tagore Gallery, All rights resserved.]